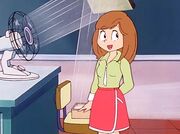 Welcome to the Miss Machiko (Maicching Machiko-sensei) The Shame of Teacher Machiko Wiki
Edit
This is a wiki dedicated to the Japanese Machiko series. This includes the manga which began in 1980, the anime series with 95 episodes that began in 1981, and the two live-action films that came out in 2003 and 2006.
Initially it will only be possible to review the first two characters.
Other anime
Edit
Latest activity
Edit
Ad blocker interference detected!
Wikia is a free-to-use site that makes money from advertising. We have a modified experience for viewers using ad blockers

Wikia is not accessible if you've made further modifications. Remove the custom ad blocker rule(s) and the page will load as expected.